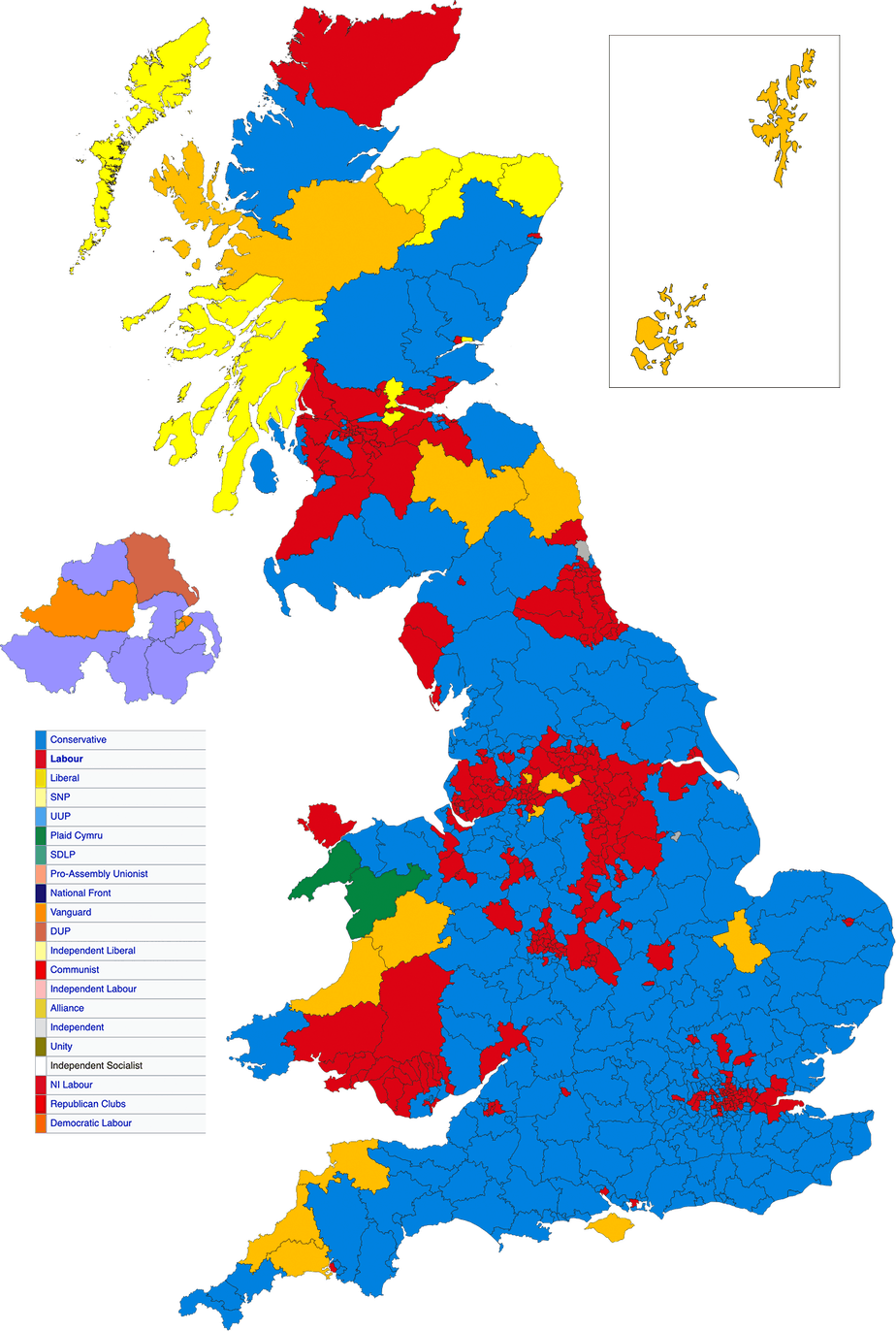 The map above shows the results of the February 1974 UK General Election. The number of seats won out of 635 by the major parties (and % vote share) were as follows:
Labour: 301. Leader and Prime Minister: Harold Wilson.
Conservatives: 297. Leader: Edward Heath.
Liberal: 14. Leader: Jeremy Thorpe.
SNP: 7. Leader: Willie Wolfe.
Notable things about the February 1974 election include:
The Conservatives actually won the plurality of the popular vote – winning 11,872,180 votes to Labour's 11,645,616 – but Labour won the most seats.
This was known as the "crisis election" as it took place against the backdrop of the three day week, the 1973 oil crisis, major mining strikes and inflation at 20%.
The Queen was in New Zealand when the election was called, so rather than visit the palace to dissolve Parliament, instead Heath sent the Queen a telegram.
The government would barely last six months, with the country returning to the polls in October of the same year.
Other Elections:
Find this map interesting? Then please share.