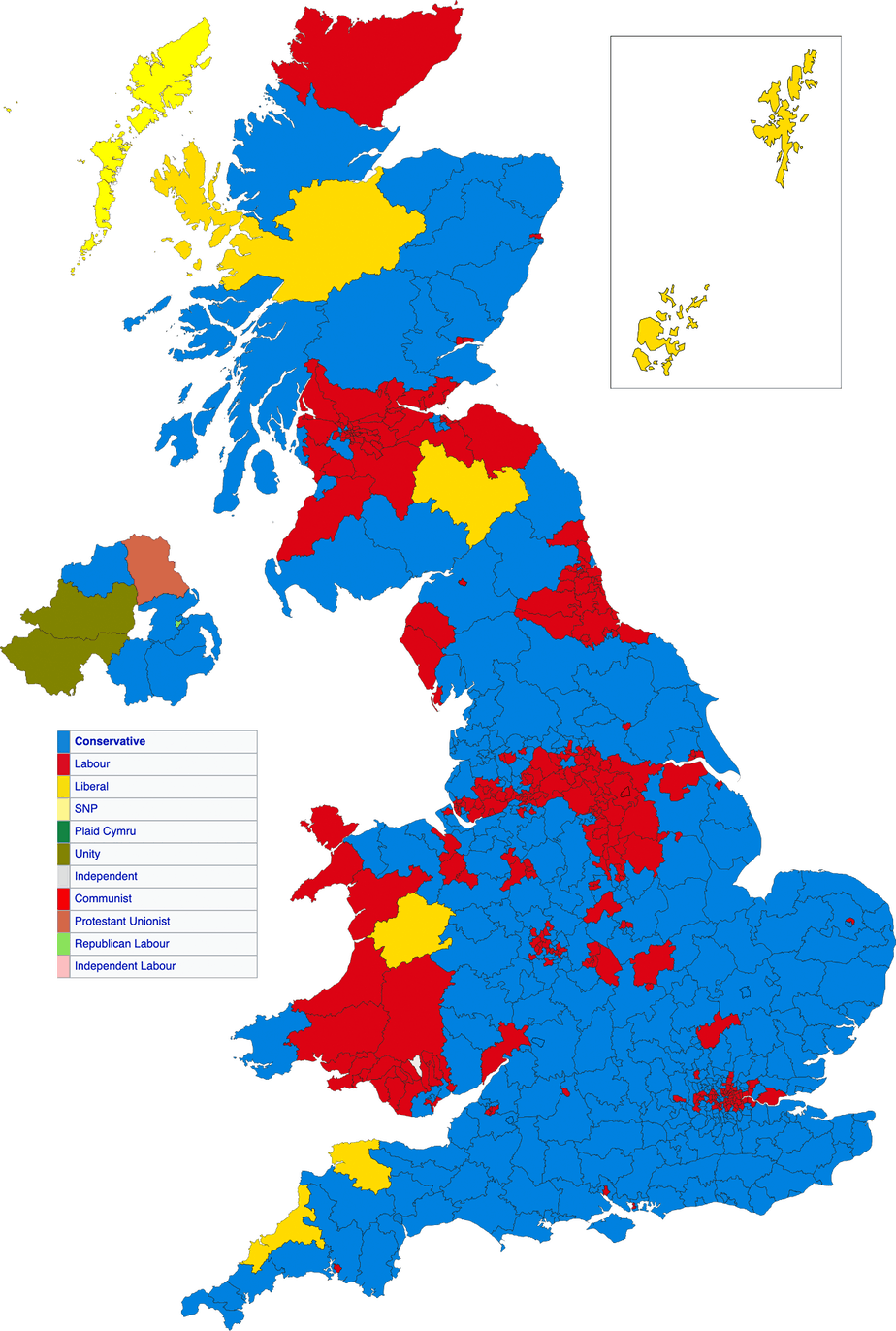 The map above shows the results of the 1970 UK General Election. The number of seats won out of 630 by the major parties (and % vote share) were as follows:
Conservatives: 330. Leader and Prime Minister: Edward Heath.
Labour: 288. Leader: Harold Wilson.
Liberal: 6. Leader: Jeremy Thorpe.
Notable things about the 1966 election include:
This was the first election after the voting age had been lowered from 21 to 18.
New Conservative Prime Minister Edward Heath used the election as his mandate to take Britain into the European Communities (EC), which would later become the EU.
This was the last election until 1997 where Labour received more than 40% of the vote.
Some commentators believe that the surprise victory for the Tories can partially be blamed on England losing to West Germany in the World Cup, 3 days before the vote.
One big debate among commentators at the time and historians since has been the role that notorious MP Enoch Powell played in getting the Tories over the line, with some speculating that he was able to reach communities that didn't usually vote Conservative.
Other Elections:
Find this map interesting? Then please share.