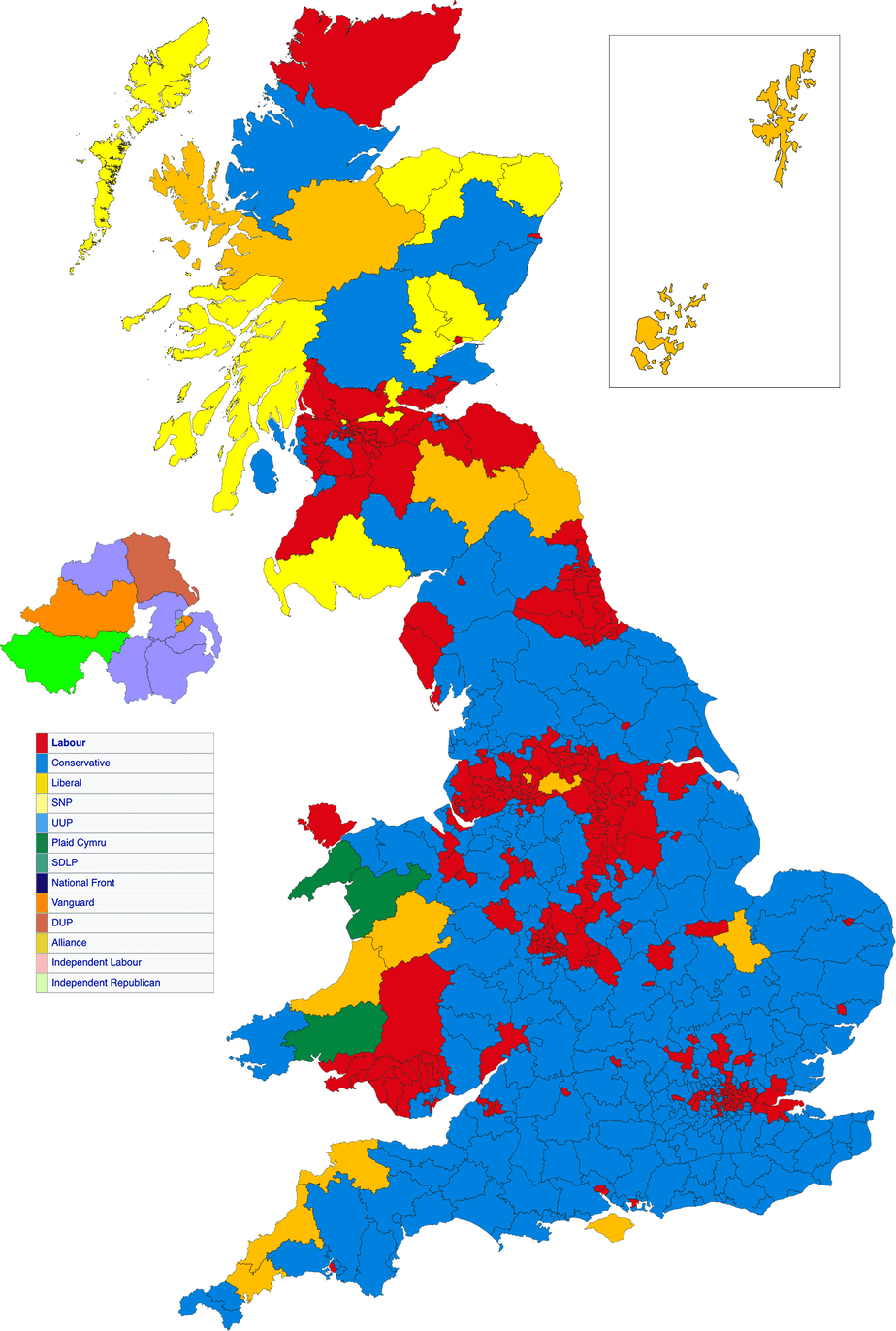 The map above shows the results of the October 1974 UK General Election. The number of seats won out of 635 by the major parties (and % vote share) were as follows:
Labour: 319. Leader and Prime Minister: Harold Wilson.
Conservatives: 277. Leader: Edward Heath.
Liberal: 13. Leader: Jeremy Thorpe.
SNP: 11. Leader: Willie Wolfe.
Notable things about the October 1974 election include:
This was the second election to take place in 1974, following a hung Parliament six months earlier. The leaders all remained the same, however, making this election something of a re-match.
It is thought that Labour was able to eek out a tiny majority this time because it had shown some progress, such as by ending the miners' strike.
The SNP won 30% of the popular vote in Scotland and 11 seats – their best result until winning almost every seat in Scotland in 2015.
After the election Heath was booted out as Conservative leader and replaced by the party's first female leader, the Finchley MP Margaret Thatcher.
Other Elections:
Find this map interesting? Then please share.