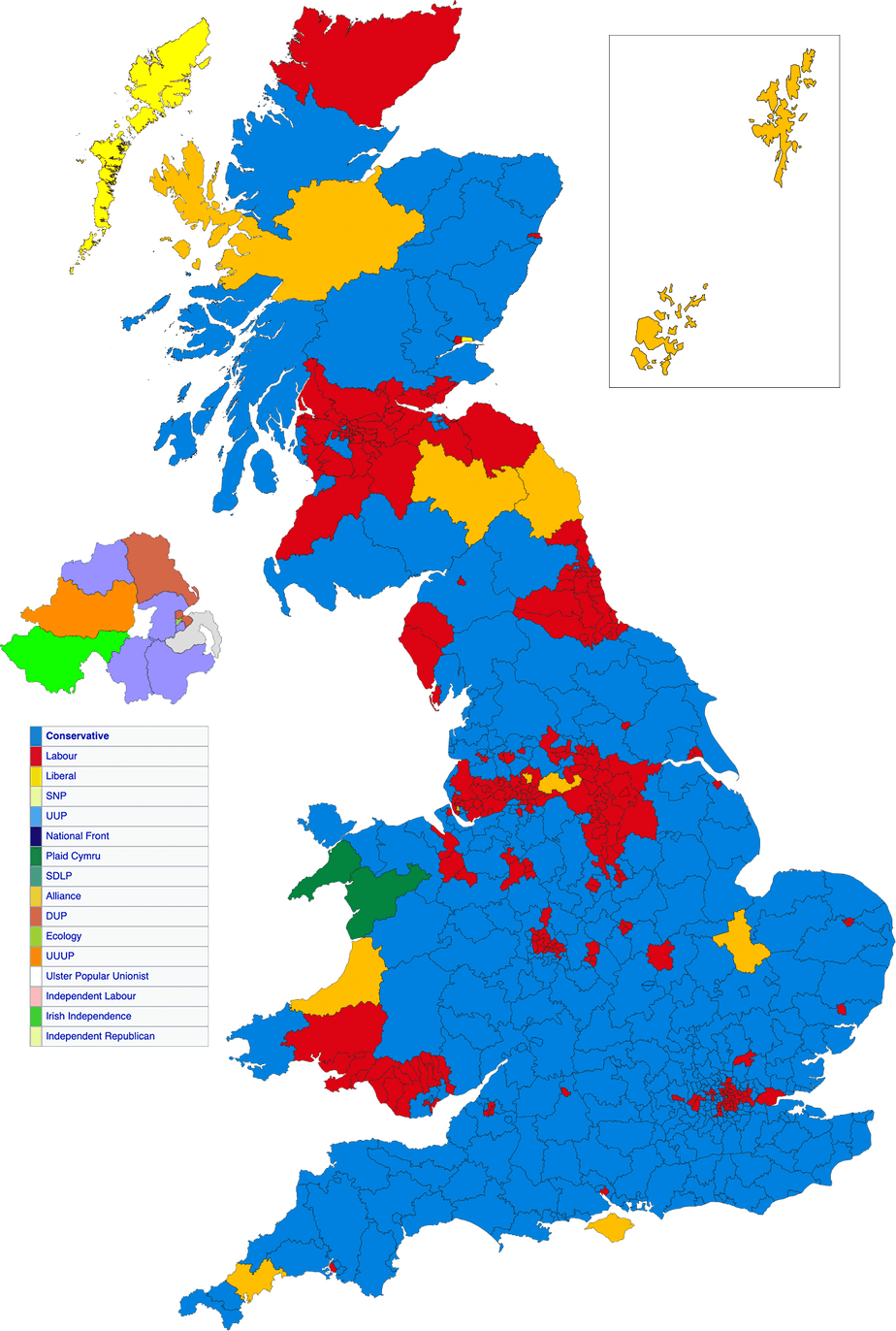 The map above shows the results of the 1979 UK General Election. The number of seats won out of 635 by the major parties (and % vote share) were as follows:
Conservatives: 339. Leader and Prime Minister: Margaret Thatcher.
Labour: 269. Leader: James Callaghan.
Liberal: 11. Leader: David Steel.
Notable things about the 1979 election include:
Margaret Thatcher was, of course, the first female Prime Minister.
The election was triggered by a vote of no confidence, tabled by Thatcher, against Callaghan's delicate coalition of Labour, Liberals and the nationalist parties. Callaghan "lost" a referendum in Scotland, which voted for greater devolution – so Thatcher saw the opportunity and took it.
Labour was further hurt by the "Winter of Discontent" – a series of industrial strikes that dominated the news in 1978 and 79.
This was the largest swing since 1945 – 5.2%, albeit this time from Labour to the Tories, rather than the other way around.
Ultimately 1979 and the election of Margaret Thatcher will be remembered for the dramatic realignment of the British economy along what is now called "neoliberal" lines.
The Liberals were hurt in this election by stories about the party's former leader, Jeremy Thorpe, who was reported to have been involved in a gay affair… and then tried to have his lover murdered.
Other Elections:
Find this map interesting? Then please share.