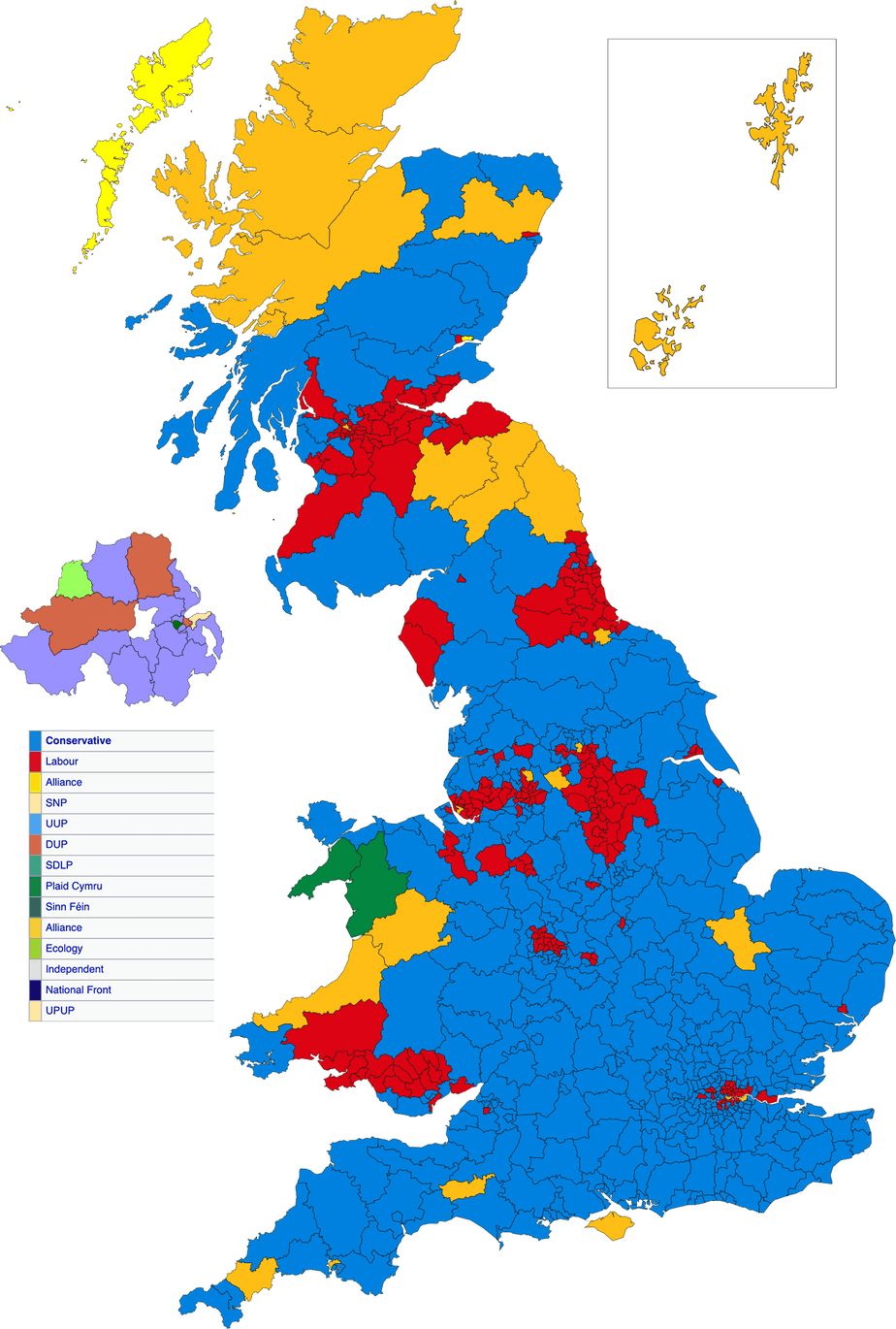 The map above shows the results of the 1983 UK General Election. The number of seats won out of 635 by the major parties (and % vote share) were as follows:
Conservatives: 397. Leader and Prime Minister: Margaret Thatcher.
Labour: 209. Leader: Michael Foot.
Liberal-SDP Alliance: 23. Leader: David Steel.
Notable things about the 1983 election include:
Though Britain had suffered a recession in Thatcher's early days, it was since on the road to recovery and this, coupled with the bounce from the Falkland's War are two of the reasons for Thatcher's enormous victory.
This was Labour's worst electoral performance since 1918, and losing over 3 million votes.
Labour took a turn to the left after Thatcher's election and consequently ran on a hard left manifesto which, when the results came in, was dubbed the "longest suicide note in history" by Labour MP Gerald Kaufman.
The Liberals contested the election in an alliance with the SDP – an off-shoot of Labour moderates who included the famous "Gang of 4" MPs, who quit the party in protest at the far-left turn the party had taken.
Despite only winning 11 seats, the Alliance came within a few percentage points of eclipsing Labour's popular vote – winning 25.4% of the votes to Labour's 27.6%. After, they unsurprisingly became big fans of electoral reform!
Other Elections:
Find this map interesting? Then please share.