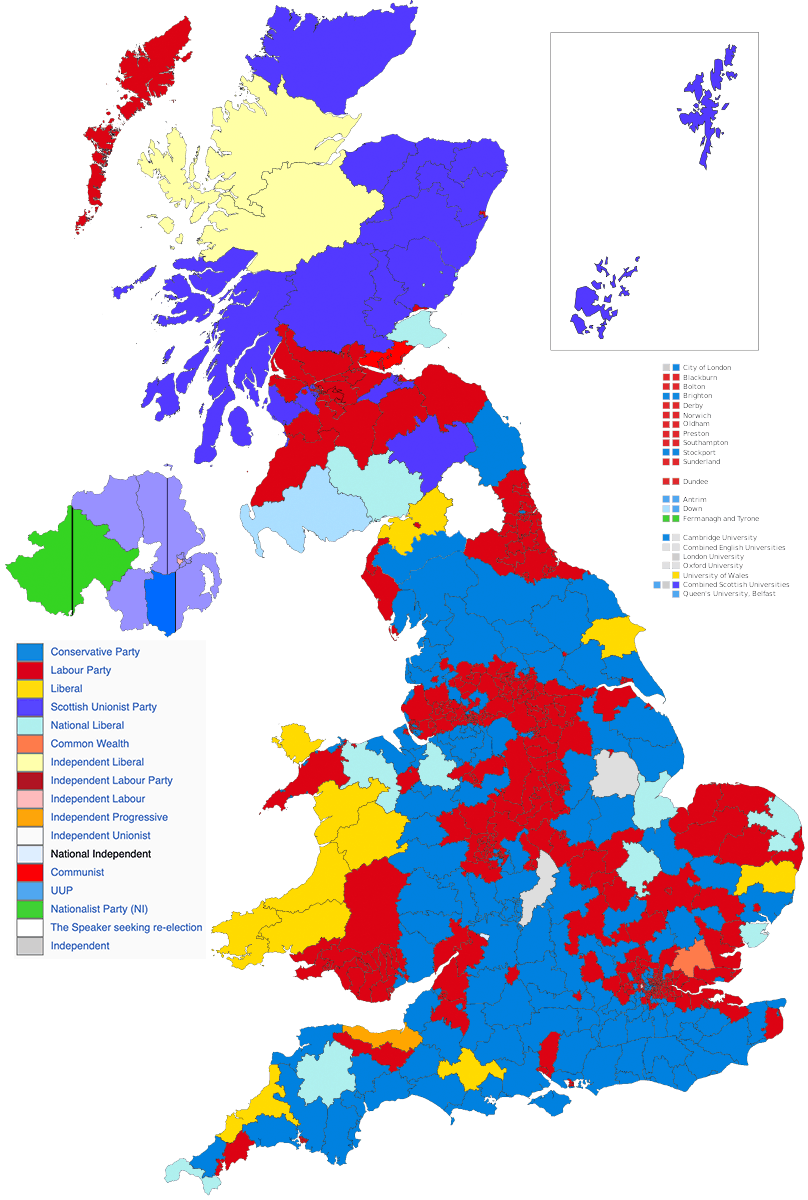 The map above shows the results of the 1945 UK General Election. The number of seats won out of 640 by the major parties (and % vote share) were as follows:
Labour: 393. Leader and Prime Minister: Clement Atlee.
Conservatives: 197. Leader: Winston Churchill.
Liberal: 12. Leader: Sir Archibald Sinclair.
Liberal National: 11. Leader: Ernest Brown.
Notable things about the 1945 election include:
The Potsdam Conference to decide the future of Europe after the war was taking place at the same time as the election. So Churchill had to drop-out half way through to be replaced by Atlee.
The dramatic Labour win is seen as one of the most defining elections of the 20th century, as it led to the creation of the NHS and the modern welfare state.
Despite Churchill's obvious wartime record, once the war was over it is thought that voters began to remember the high unemployment before the war – which happened under a Conservative dominated Parliament, hence the change in preferences.
The 10.7% national swing from the Tories to the Labour is the largest ever recorded in a British general election.
Other elections:
Find this map interesting? Then please share.