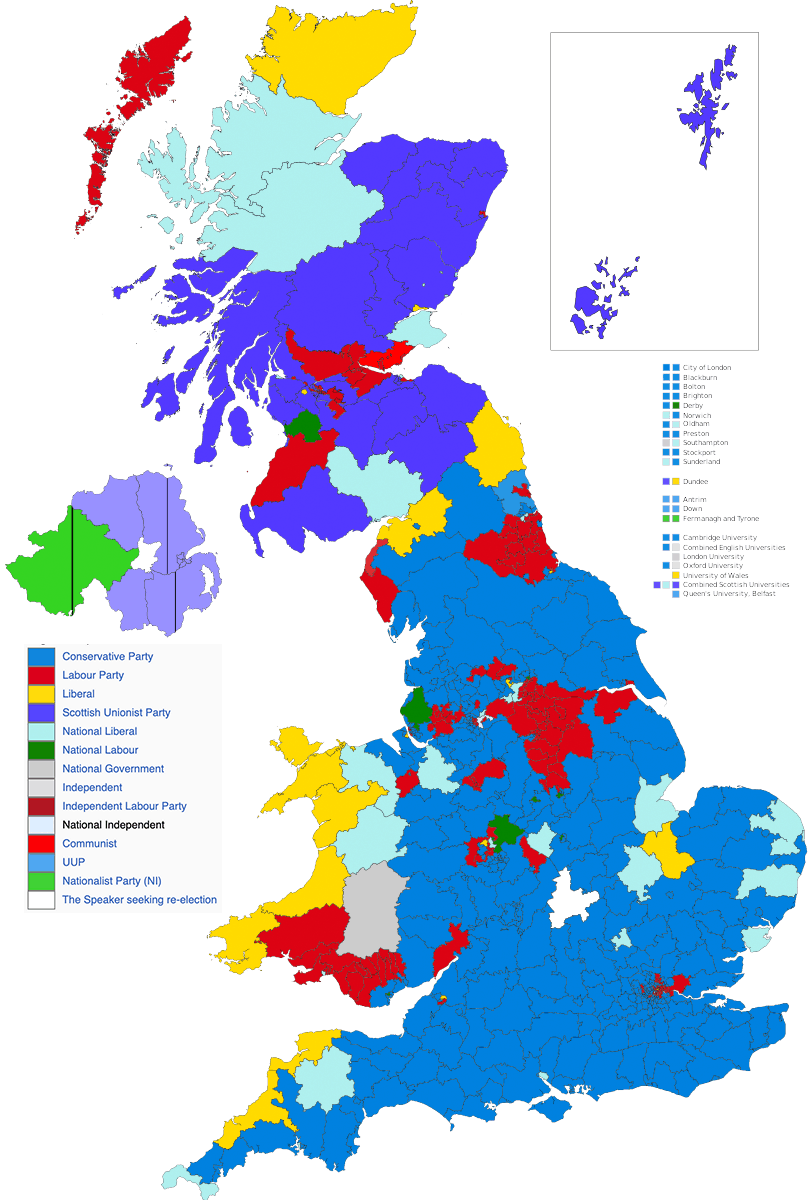 The map above shows the results of the 1935 UK General Election. The number of seats won out of 615 by the major parties (and % vote share) were as follows:
Conservatives: 386. Leader and Prime Minister: Stanley Baldwin.
Labour: 154. Leader: Clement Atlee.
Liberal National: 33. Leader: John Simon.
Liberal: 21. Leader: Herbert Samuel
Notable things about the 1935 election include:
The result led to the continuation of the National Government under Stanley Baldwin.
Labour managed to claw back 100 seats compared to the disastrous 1931 election, but was still a distant second to the Conservatives.
This was the first time the Scottish National Party contested an election.
This was the last election for ten years – during the war, no election was called, though a cross-party government of national unity, led by Churchill took charge.
Other elections:
Find this map interesting? Then please share.