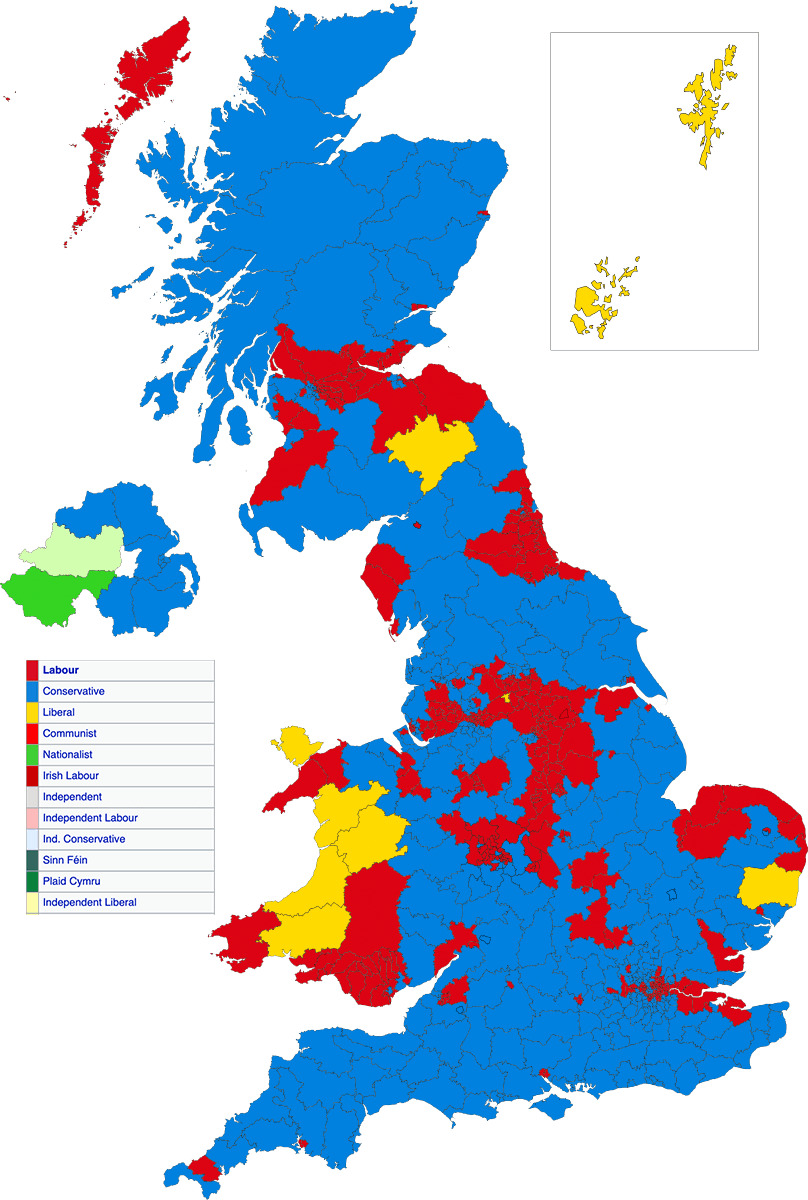 The map above shows the results of the 1950 UK General Election. The number of seats won out of 625 by the major parties (and % vote share) were as follows:
Labour: 315. Leader and Prime Minister: Clement Atlee.
Conservatives: 298. Leader: Winston Churchill.
Liberal: 9. Leader: Clement Davies.
Notable things about the 1950 election include:
This was the first election night to be broadcast on television, with Richard Dimbleby (father of David Dimbleby) anchoring coverage on the BBC. Sadly, no one thought to tape it.
This was the first election after they got rid of a mad system that gave extra votes to people associated with different universities. Until this election, a number of universities had their own constituencies and MPs – and that people could vote in both their university constituency and at home.
In a replay of 1945, Churchill again lost to Atlee – though this wouldn't be the last that we saw of him.
A record number of Liberal candidates – 319 – lost their deposits, so concentrated were votes in the two main parties.
Other Elections:
Find this map interesting? Then please share.