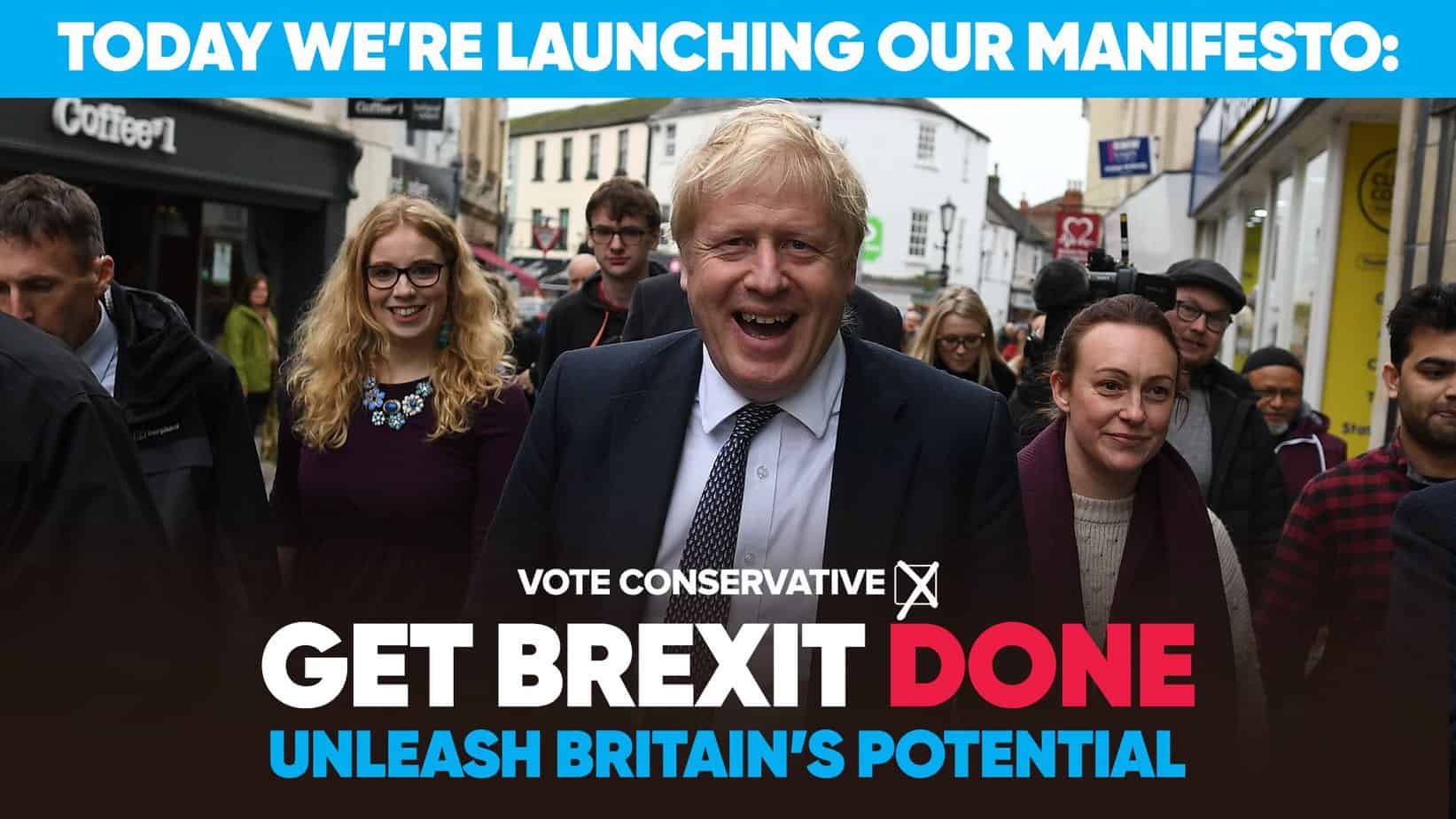 We now have just over two weeks to go until the 12th December, and the election is in full swing: There have been two major set-piece TV events (the ITV debate and Question Time), and all of the major parties have now launched their manifestos. The debate will now be about policy and, for example, whether Labour's broadband pledge is too unworkable or whether the Tories hospital parking fees policy isn't ambitious enough.
But there is something we should take into account while we watch this very worthy debate taking place: The outcome of the election is sliding in one direction. In fact, so heavily are things tilting towards the Tories that perhaps the best strategy between now and election day for Boris Johnson would be to go and hide in an underground bunker, and not come out until the 13th of December, lest he do or say anything that might turn people against him.
The Conservative lead – and the challenge for Labour – can most easily be seen in the betting markets.
According to Oddschecker, the Conservatives now have a 1/16 chance of being the largest party. That's not a majority – that's simply winning the most seats. Labour, on the other hand are at 12/1. And try and Jo Swinson might have to convince us that the LibDems are a possible contender for Number 10, the betting markets give her party 100/1 odds.
The numbers are even more dramatic for overall majority. Punters reckon that the Tories are 4/9 to get an overall majority, with a hung Parliament on 9/4. The odds of Labour taking power and with a majority to enact the many radical things it has promised? Oddschecker give it a distant 33/1.
Obviously betting markets are not infallible, but this is also in-line with current polls, in which the Tories now have a commanding lead. For example, yesterday's YouGov poll published in the Sunday Times put the Tories of 42% and Labour on 30% – with the polling story of the election being the consistent steady gain of the Tories.
So despite the debate over the next two weeks there is one cold dose of reality: It is starting to look as though this election is over.