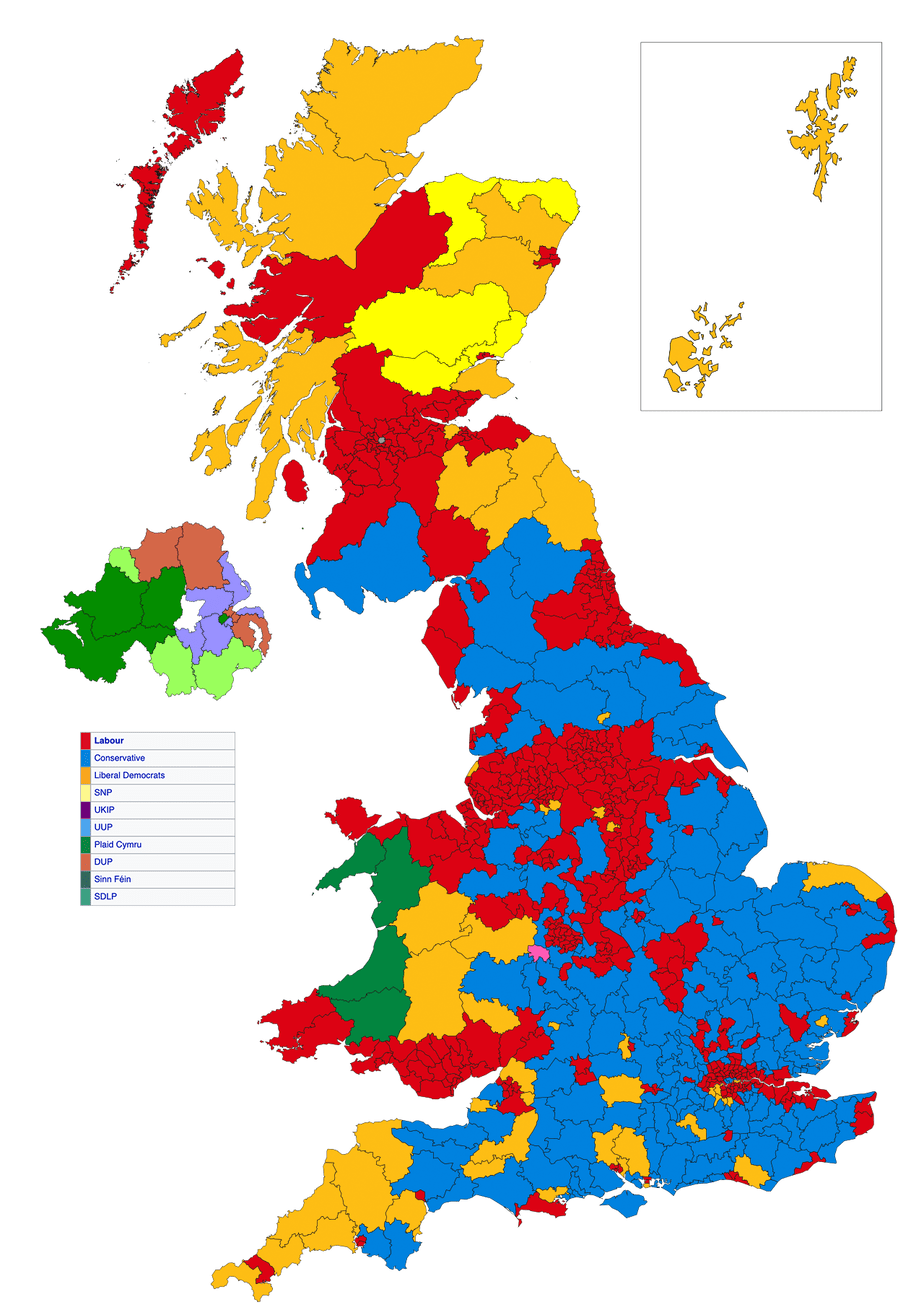 The map above shows the results of the 2001 UK General Election. The number of seats won out of 651 by the major parties (and % vote share) were as follows:
Labour: 413. Leader and Prime Minister: Tony Blair.
Conservatives: 166. Leader: William Hague.
Liberal Democrats: 52. Leader: Charles Kennedy.
Notable things about the 2001 election include:
Look at those numbers! Despite having been in government for four years, Tony Blair was able to hold on to a majority of over 400. The Tories only managed to gain one seat. Crazy.
The baseball cap was only partially to blame for Hague's disastrous loss.
The election had been planned to take place on May 3rd but was delayed until 7th June due to the foot & mouth disease crisis, which restricted movement around the country.
This was the first election to have turnout below 60% since 1918.
One of the biggest fractures in the Conservative Party around this time was Europe. This, umm, wouldn't be the last time.
Northern Ireland's results were more polarised than before: Nationalists went for the more hardcore Sinn Fein, and Unionists tended to vote for the more hardcore DUP.
Following the election there was much hubris about how the Liberal Democrats could conceivably supplant the Conservatives as the largest opposition party at the next election.
Other Elections:
Find this map interesting? Then please share.