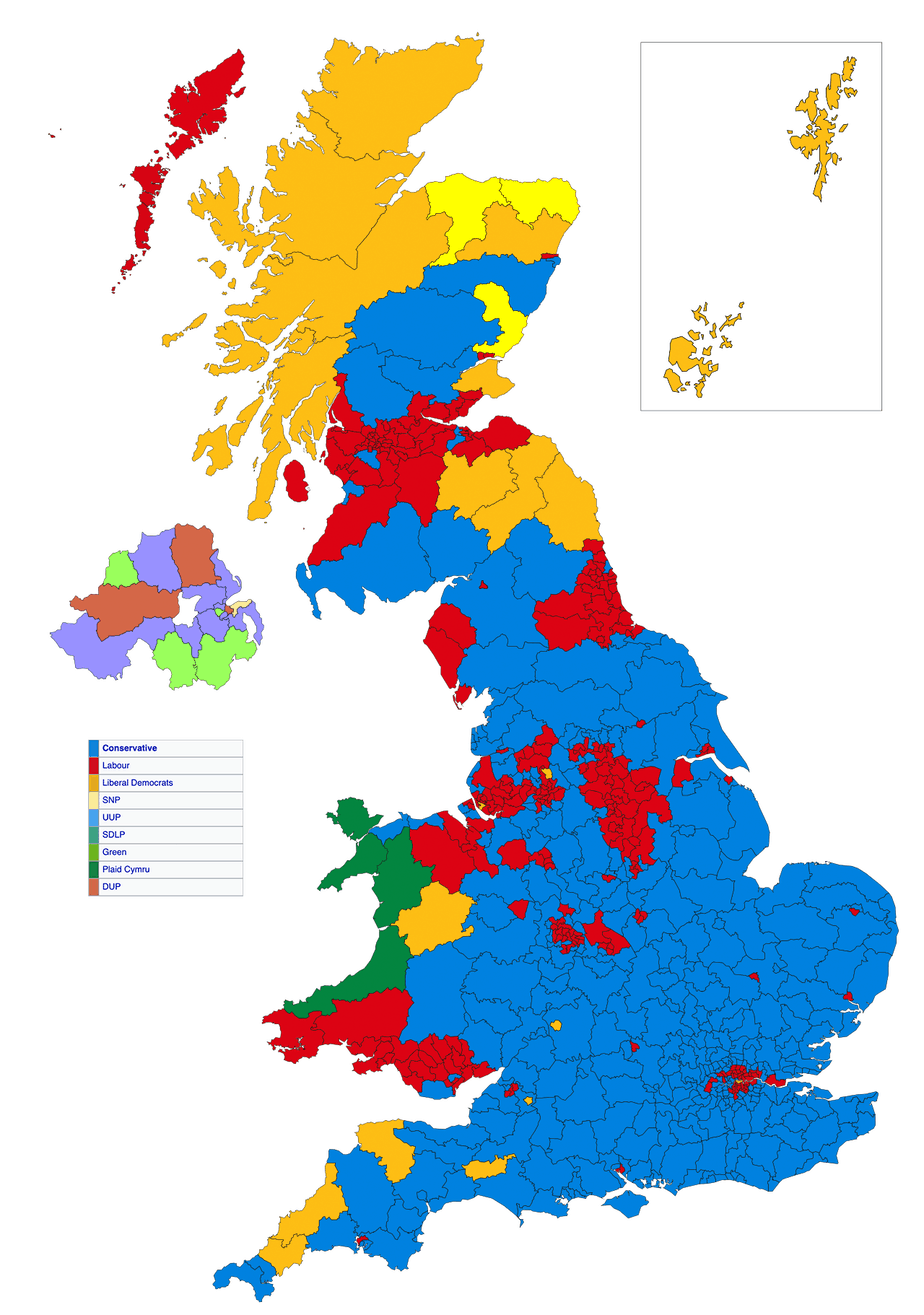 The map above shows the results of the 1992 UK General Election. The number of seats won out of 651 by the major parties (and % vote share) were as follows:
Conservatives: 336. Leader and Prime Minister: John Major.
Labour: 271. Leader: Neil Kinnock.
Liberal Democrats: 20. Leader: Paddy Ashdown.
Notable things about the 1992 election include:
This election is remembered as the one that Labour appeared as though it might actually win – until it turned out that the polls weren't very accurate when the votes came in.
One of the reasons the pollsters missed so badly is that they failed to account for the "Shy Tory" factor: Voters not admitting to pollsters who they were voting for, but casting a vote for the Conservative Party in the privacy of the voting booth.
Neil Kinnock famously held an enormous rally in Sheffield in the run-up to the election – some commentators since attribute his over-confidence here to one of the factors that led to his defeat.
This was the first election held since the formal merger of the Liberal Party with the Social Democrats, who fought the previous election as the Alliance. Though the two parties would join, their distinct ideologies would continue as factions within the new party.
On election day, The Sun published one of its most famous frontpages, declaring that "If Kinnock Wins Today… Will The Last Person To Leave Britain Turn Out The Lights", with Kinnock's bald head imposed on to a lightbulb. After the election, the paper triumphantly declared "It was the Sun wot won it."
Other Elections:
Find this map interesting? Then please share.