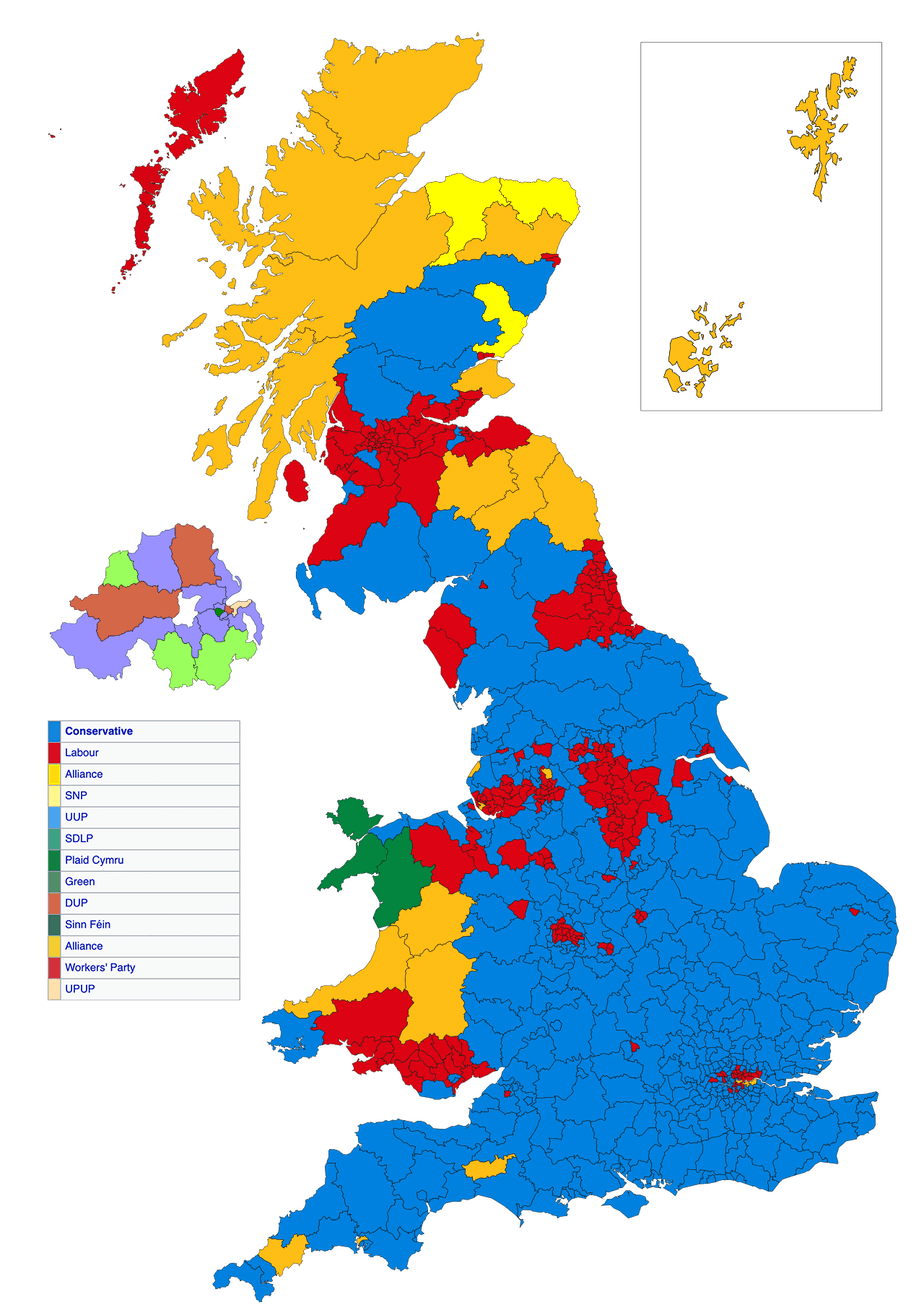 The map above shows the results of the 1987 UK General Election. The number of seats won out of 635 by the major parties (and % vote share) were as follows:
Conservatives: 376. Leader and Prime Minister: Margaret Thatcher.
Labour: 229. Leader: Neil Kinnock.
Liberal-SDP Alliance: 22. Leader: David Steel (Liberals) and David Owen (SDP).
Notable things about the 1987 election include:
This was Margaret Thatcher's third and final election victory. She was the first Prime Minister since 1820 to win three in a row – though Tony Blair would soon match this achievement.
The first Caribbean members of Parliament were elected in this election: Diane Abbot, Paul Boateng and Bernie Grant.
Labour was still mired in civil war over the direction of the party during this election, though early hints at the shift back towards the centre were apparent, with the campaign masterminded by Peter Mandelson, one of the figures associated with the "New Labour" that would come later.
The election marked a setback for the Alliance, which in 1983 came close to eclipsing Labour's popular vote total. This time, it was 3 million votes behind and it even lost a seat, to add insult to injury.
Other Elections:
Find this map interesting? Then please share.