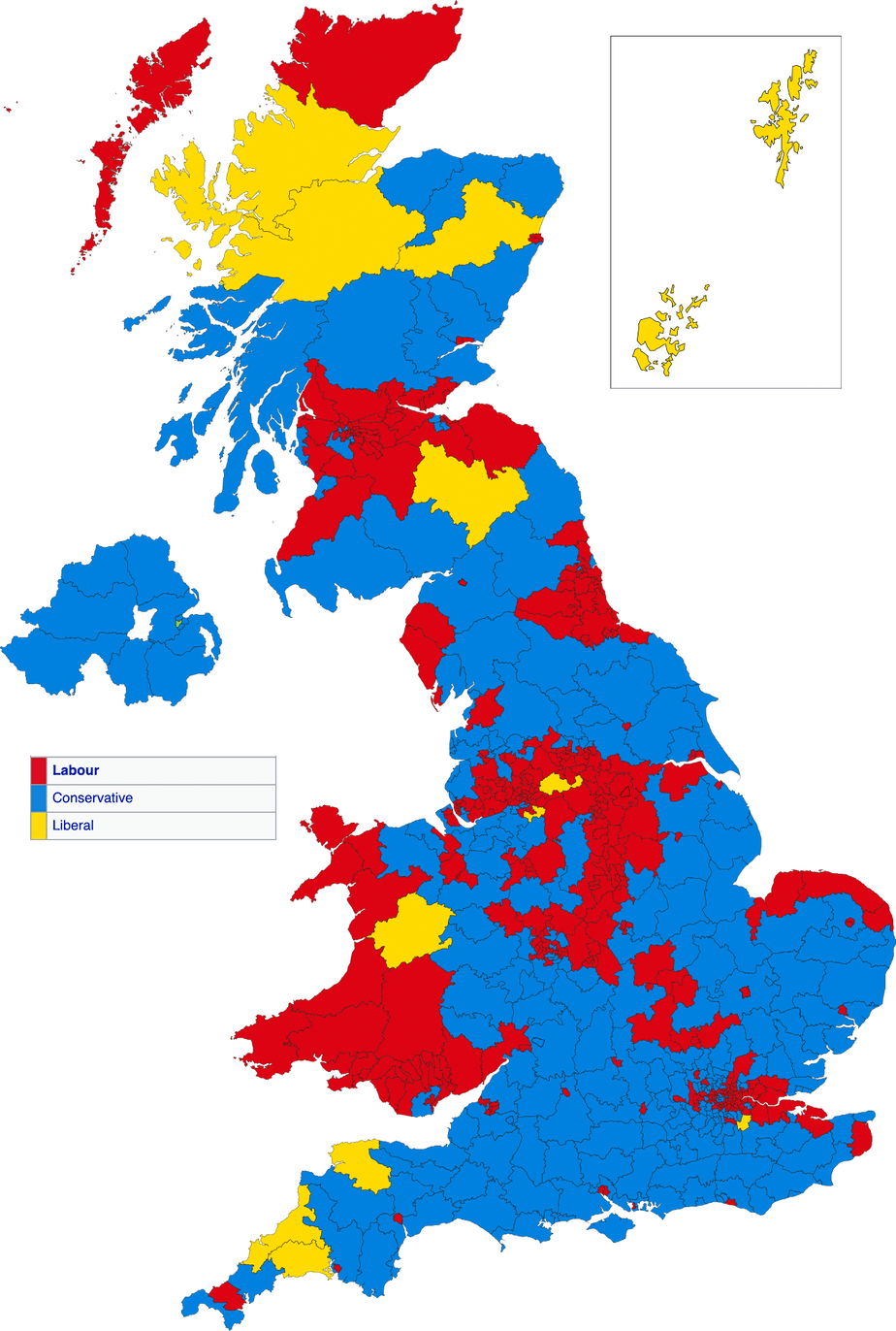 The map above shows the results of the 1966 UK General Election. The number of seats won out of 630 by the major parties (and % vote share) were as follows:
Labour: 364. Leader and Prime Minister: Harold Wilson
Conservatives: 253. Leader: Edward Heath
Liberal: 12. Leader: Jo Grimond
Notable things about the 1966 election include:
Wilson called the election as Labour's majority was down to just two, and needed something bigger to govern.
Wilson's success wouldn't last: In 1967, he was forced to devalue the pound, and France vetoed British entry into the European Economic Community (the organisation that would eventually become the EU).
Heath had only been Conservative leader for 8 months when the election was called, so was largely unknown by voters.
The election severely hurt the Liberal's finances, as it was the second election for such a small party in just two years.
Other Elections:
Find this map interesting? Then please share.