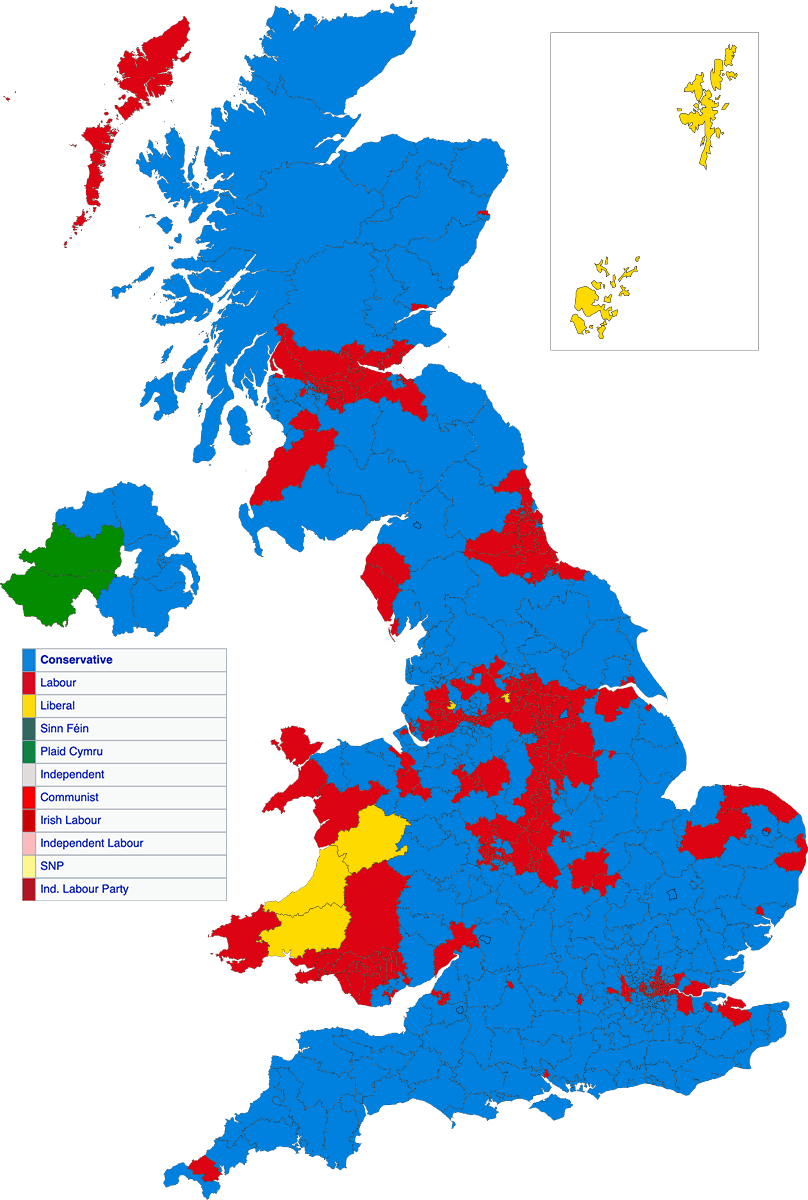 The map above shows the results of the 1955 UK General Election. The number of seats won out of 630 by the major parties (and % vote share) were as follows:
Conservatives: 345. Leader and Prime Minister: Anthony Eden.
Labour: 277. Leader: Clement Atlee.
Liberal: 6. Leader: Clement Davies.
Notable things about the 1955 election include:
This was the first election during the reign of Elizabeth II.
Atlee had been Labour leader for twenty years at this point.
Sinn Fein won its first seats in a British election since the partition of Ireland and Irish independence.
This was arguably the first election where television really mattered, as television was popularised by the Queen's coronation.
This was the last time the Tories won the most seats in the Scotland, and the last time it was the largest unionist party in Scotland until 2017.
Other Elections:
Find this map interesting? Then please share.