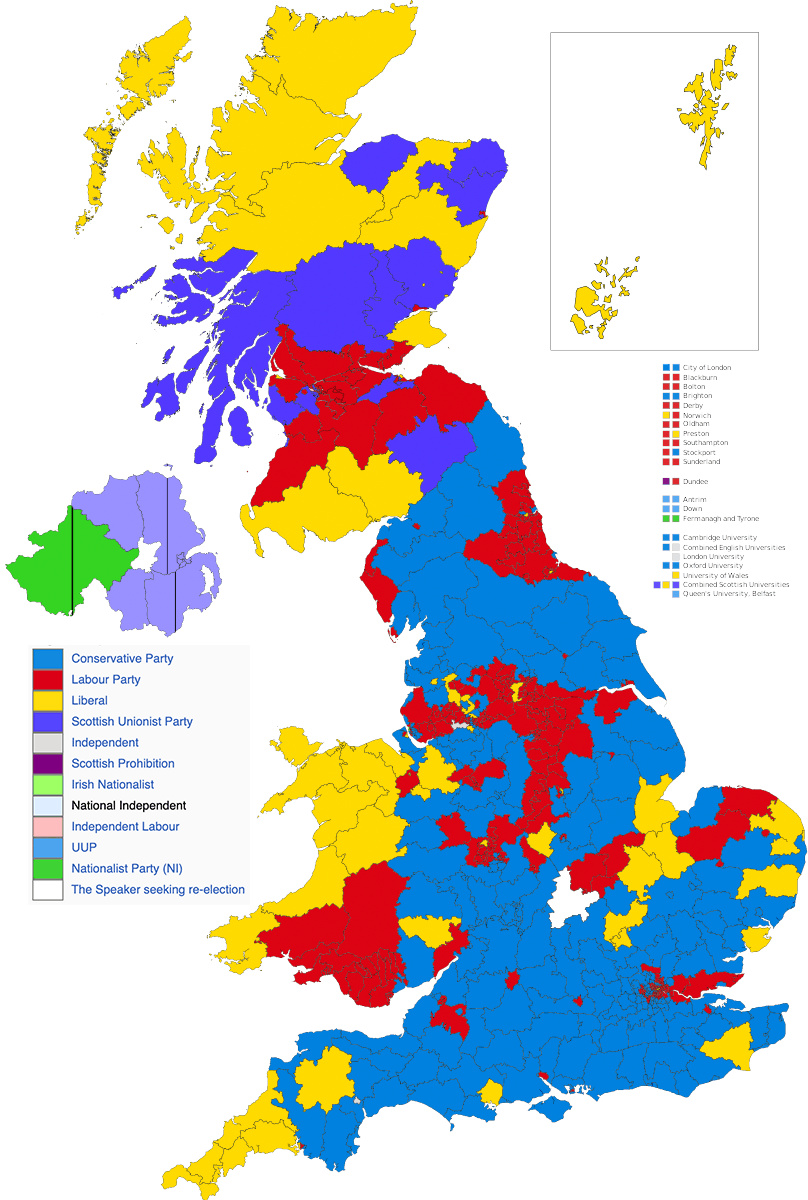 The map above shows the results of the 1929 UK General Election. The number of seats won out of 615 by the major parties (and % vote share) were as follows:
Labour: 287. Leader and Prime Minister: Ramsay MacDonald.
Conservatives: 260. Leader: Stanley Baldwin.
Liberal: 59. Leader: David Lloyd-George.
Notable things about the 1929 election include:
This was the first election where all adults over the age of 21 could vote, following the passage of the Representation of the People's Act, 1928 – which lowered the voting age for women from 30 to 21, the same as for men.
Labour failed to win a majority, but were given the tacit support of the Liberals to govern.
Labour's success followed the 1926 General Strike which campaigned for better pay and conditions for coal miners.
Unemployment was a major election issue, with the election taking place on the 30th May 1929 – less than six months before the Wall Street Crash and the start of the Great Depression.
Other elections:
Find this map interesting? Then please share.