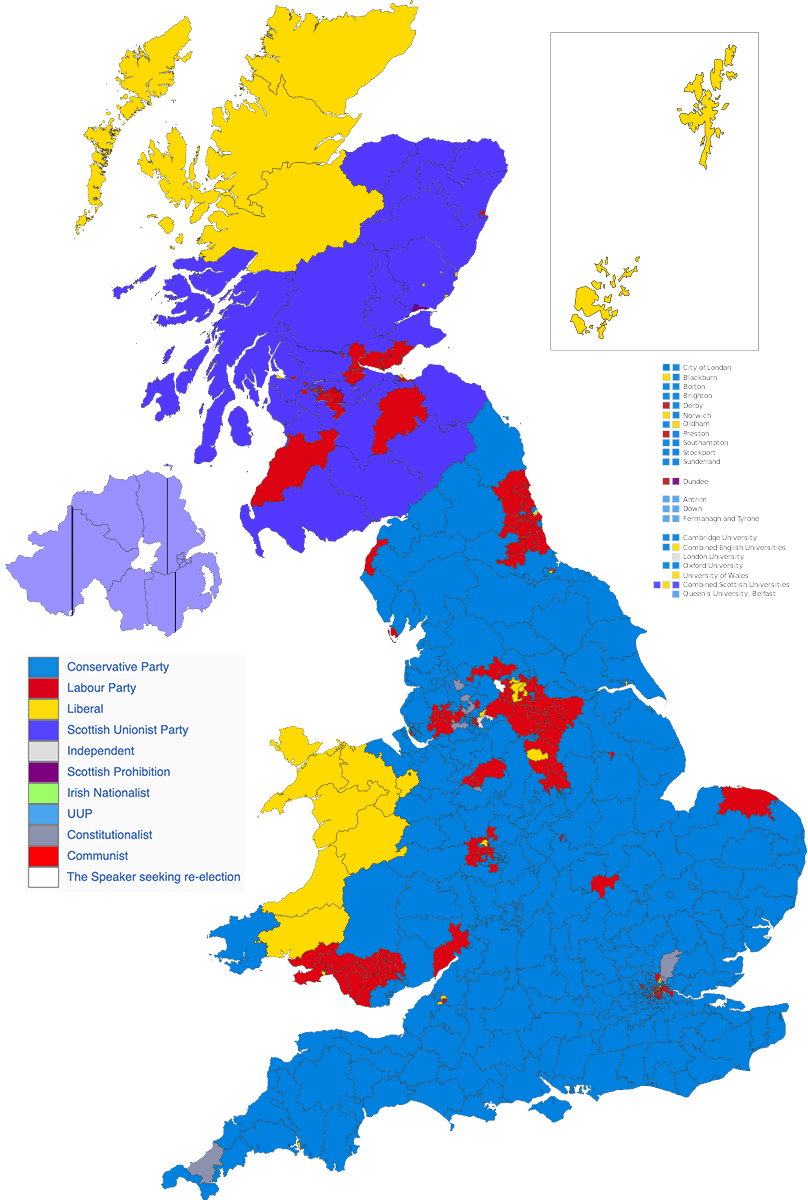 The map above shows the results of the 1924 UK General Election. The number of seats won out of 615 by the major parties (and % vote share) were as follows:
Conservatives: 412. Leader and Prime Minister: Stanley Baldwin.
Labour: 151. Leader: Ramsay MacDonald
Liberal: 40. Leader: HH Asquith.
Notable things about the 1922 election include:
The election was triggered when after the Liberals attempted a no confidence vote on Labour – expecting them to then form a formal coalition… but instead, Ramsey MacDonald called their bluff and called an election.
Winston Churchill, who was turfed out in the 1922 election won a new seat in Epping running not a Conservative but as a "constitutionalist". Shortly after the election, Prime Minister Stanley Baldwin made him Chancellor of the Exchequer anyway.
Four days before the election, the Daily Mail published the so-called "Zinoviev letter", a forgery that alleged Soviet intervention in the British election – a factor that some scholars believe had some bearing on the trouncing Labour received four days later.
Though it was associated with the Conservative Party, in Scotland the party was technically the separate Scottish Unionist Party.
Other elections:
Find this map interesting? Then please share.