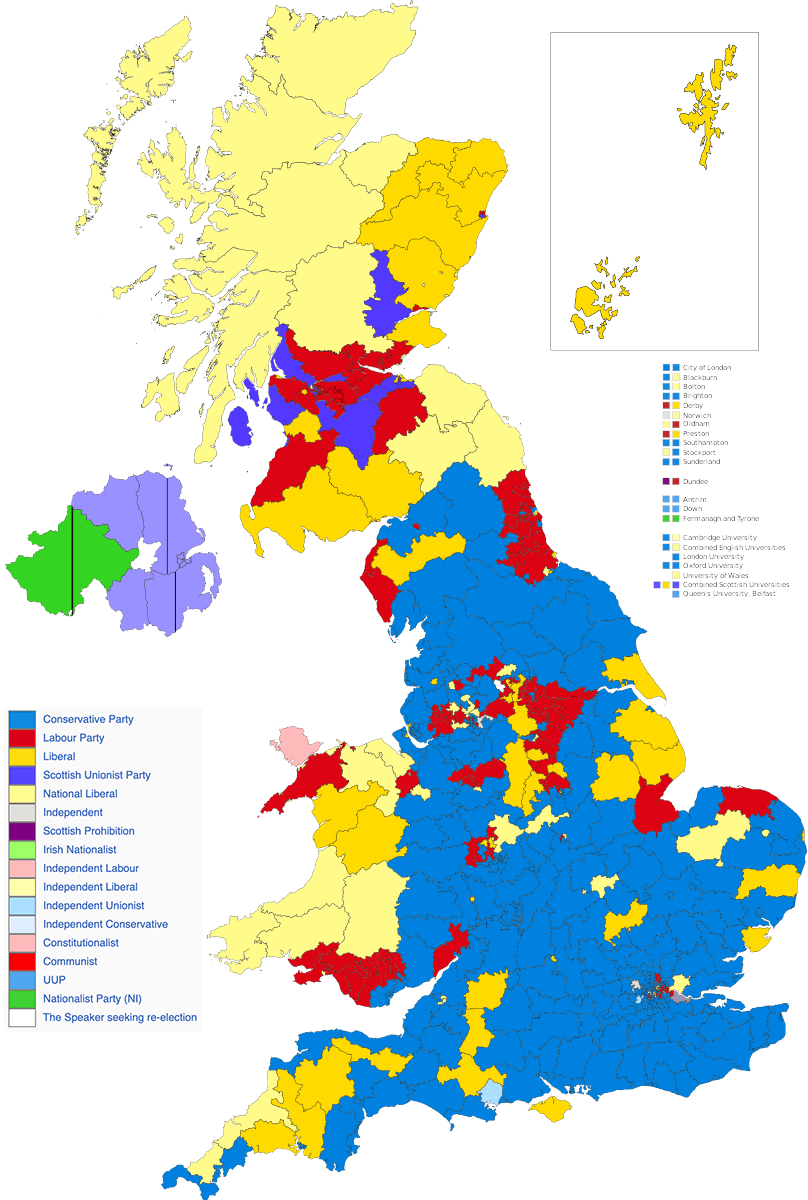 The map above shows the results of the 1922 UK General Election. The number of seats won out of 615 by the major parties (and % vote share) were as follows:
Conservative: 344. Leader: Andrew Bonar-Law
Labour: 142. Leader: JR Clynes
Liberal: 62. Leader: HH Asquith
National Liberals: 53. Leader: David Lloyd George
Notable things about the 1922 election include:
This was the first election held after most of Ireland had won its independence.
This was the first election where Labour scored more seats than the combined forces of both Liberal parties.
The Conservatives won an outright majority – but Andrew Bonar-Law was forced to step down after just seven months because of terminal illness.
In a brilliant coincidence, the 1922 election took place on November 15th – the same day on which this post is being written.
Winston Churchill ran as a Liberal in Dundee, but was defeated.
Other elections:
Find this map interesting? Then please share.